To watch aircraft or for any other reason, I love to travel. In the days before my family had expanded, I needed to add at least one "new" country to my list. Nowadays things have changed, although the urge never rests. In 2014 I have added Kazakhstan to my list, the pictures are in the news section.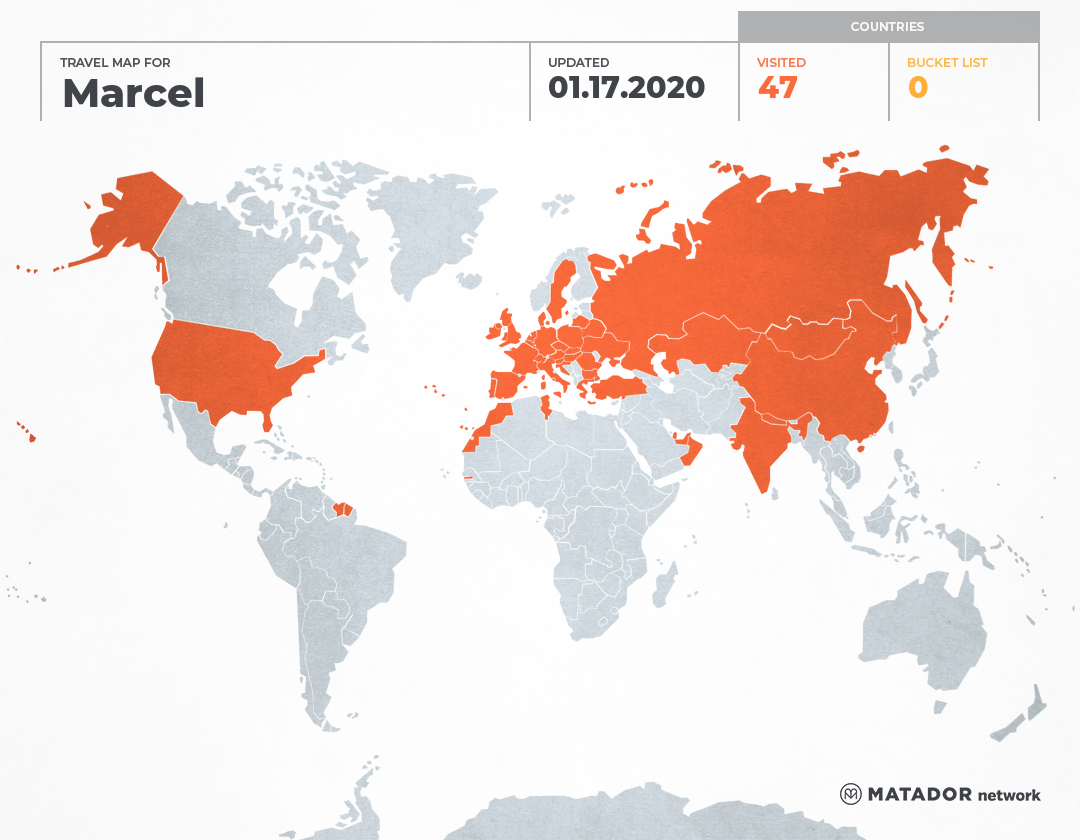 Marcel has been to: Austria, Belarus, Belgium, Bulgaria, China, Croatia, Czech Republic, Denmark, France, French Guiana, Gambia, Germany, Greece, Hungary, India, Ireland, Italy, Jersey, Kazakhstan, Luxembourg, Mongolia, Morocco, Nepal, Netherlands, Oman, Poland, Portugal, Qatar, Romania, Russia, Slovakia, Slovenia, Spain, Suriname, Sweden, Switzerland, Tunisia, Turkey, Ukraine, United Arab Emirates, United Kingdom, United States, Vatican. Get your own travel map from Matador Network.
In the old days, I used to write tripreports for every trip I made. Untill now, I've been able te retrieve two from the archives, but more will follow.